Work with anyone, anywhere, on any device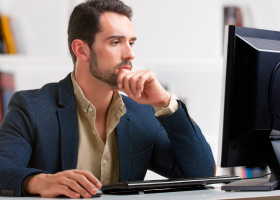 Office 365 is in the cloud. Wherever your people are, online or offline, they can get to—and work with—the most up-to-date versions of the files and tools they need to get things done. And they can do it on virtually any device.
Familiar, simple, and more powerful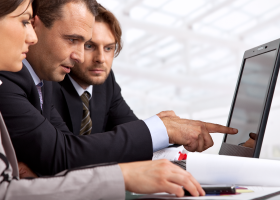 The tools are the familiar tools you use every day—Word, Excel, PowerPoint, and OneNote—with new features that make them even more powerful. Office 365 also has an intuitive admin console, so it's simple to control
New ways to work together, easily and fun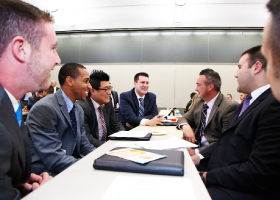 Distance isn't an issue. You can work on the same document as your co-workers in real time and from virtually anywhere. You can also see their calendar, see when they're available, and have an online conference from multiple locations.
Microsoft Office 365 Pricing
Compare all Office 365 for business plans
Business

Enterprise

Not sure? Let us help you choose
Office 365 Business Essentials
Office 365 Business
Office 365 Business Premium
Office 365 Enterprise E1
Office 365 ProPlus
Office 365 Enterprise E3

See also

$5.00

user/month

$8.25

user/month

$12.50

user/month

$8.00

user/month

$12.00

user/month

$20.00

user/month

Annual Payment

Annual Commitment

Free Trial
Free Trial
Free Trial
Free Trial
Buy Now
Buy Now
Buy Now
Buy Now
Buy Now
Buy Now
User maximum
 300
300
300
 Unlimited
 Unlimited
Unlimited
Full, installed Office applications Word, Excel, PowerPoint, Outlook, Publisher, and OneNote on up to 5 PCs or Macs
(plus Access)
(plus Access)
Office for tablets on up to 5 Windows tablets and iPad® tablets
Office for smartphones to view and edit Office docs on the up to 5 phones 
Online versions of Office including Word, Excel and PowerPoint
File storage and sharing with 1 TB storage/user 
Business class email, calendar, and contactswith a 50 GB inbox 
Unlimited online meetings, IM and HD video conferencing. Includes Lync App 
Intranet site for your teams with customizable security settings
Corporate social network to help employees collaborate across departments and locations
Corporate Video Portalfor uploading and sharing your corporate videos across the company
Personalized search and discovery across Office 365 using the Office Graph 
Enterprise management of appswith Group Policy, Telemetry, Shared Computer Activation
Self-service Business Intelligence to discover, analyze, and visualize data in Excel
Compliance and Information Protectionincluding Legal Hold, Rights Management and Data Loss Prevention for email and files
eDiscovery Center tools to support compliance
 
 Learn More
 Learn More
 Learn More
 Learn More
 Learn More
 Learn More
 
Free Trial
Free Trial
 Free Trial